Below are the main details which impact on young people.
We are aware that tough decisions have to be made and will be seeking to see how during the coming year we can work with community, business and local authorities so nobody is left behind.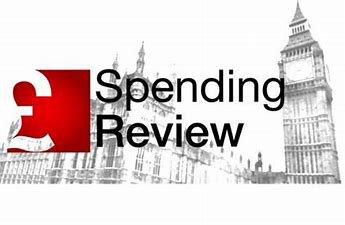 Social care
£3bn in extra funding for local authorities, representing a 4.5 per cent increase in spending power
£300m of new grant funding for adult and children's social care alongside extension of £1 billion announced during last year's Spending Review.
£24m to start a new programme to maintain capacity and expand provision in secure children's homes.
£98m of additional resource funding to enable local authorities to support victims of domestic abuse and their children in safe accommodation in England.
£165m for local authority Troubled Families programme, providing intensive support to families facing multiple interconnected problems.
Education
£2.2bn extra for schools in England, representing 2.2 per cent increase per pupil including funding for Free School Meals over the school holidays.
£300 million in 2021-22 for new school places for children with special educational needs and disabilities.
Pay freeze for teachers and school staff earning above £24,000 per year.
£291m for Further Education to maintain core funding for 16- to 19-year-olds.
Previously announced £220 million Holiday Activities and Food programme including investment in Flexible Childcare Fund.
Training and employment
National Living wage to rise by 2.2 per cent to £8.91 an hour with 23 and 24-year olds eligible for living wage for the first time.
£1.4bn as part of Plan for Jobs commitment to increase capacity in Job Centre Plus and double the number of work coaches
£1.6bn for Kickstart scheme to create fully subsidised jobs for young people.
£0.2 billion to increase job search support including the youth offer.
£2.5 billion of funding for apprenticeships.
Early Years
£44 million for early years education to increase the hourly rate paid to childcare providers for the government's free hours offers.
£22 million to improve the quality of teaching as part of the Early Careers Framework.
£11.8m for growing up well scheme aimed at disadvantaged and vulnerable 0-5 year olds.
Youth Work
£16.5 million youth Covid-19 Support Fund to protect the immediate future of grassroots and national youth organisations across the country.
£100 million to deliver the National Citizen Service (NCS) and invest in youth facilities.
£60 million for Sport England including funding for activities for children and young people.
Youth Justice
£3m to pilot transition to adulthood scheme which aims to reduce reoffending by meeting the needs of young adults (18-25) and 17-year olds due to transition from youth offending services into adult probation services in London.
£20m to support prison leavers, including young people.
£3.7m to pilot creating opportunities forum for tackling serious violence aimed at working with the private and third sectors to generate employment opportunities and wraparound support packages for vulnerable young people at risk of serious violence.
Mental health
£500m to address waiting times for mental health services, give more people the mental health support they need, and invest in the NHS workforce - however, this does not specify if it will include ringfenced funding for children and adolescent mental health services.