Leicestershire Cares participated in Recycle Week 2020 which took place between 21st – 27th September pioneered by Recycle Now. The week celebrated and thanked all those who have continued to recycle despite the challenges of COVID-19 under the banner 'Together - We Recycle'. This week also recognised the sacrifices that key workers and citizens have made to keep recycling going and create positive change in the world around us.
Leicestershire Cares takes its responsibility for the environment seriously and Recycle Week fits into the work that our Green Action Plan sets out. We can all do our bit to reduce our carbon footprint and recycle as much possible.
Each day during Recycle Week Leicestershire Cares Green Team posted lots of useful information, facts and advice on Twitter that conveys the importance of recycling and encourages everyone to recycle. This included a short video on how much household waste is generated in the UK annually (30 million tonnes1) of which only 44% is recycled, and an introduction to recycling. We also posted interesting recycling facts such as "recycling two aluminium cans saves enough energy to power a computer for 1 working day". As well as helpful infographics on what can be recycled in the city and county, where to recycle items that can not go in the usual places and tips and advice on how to recycle more at home and work. To check our recycling posts view our media on our twitter page at @LeicsCares.
Below is just some of content the team created!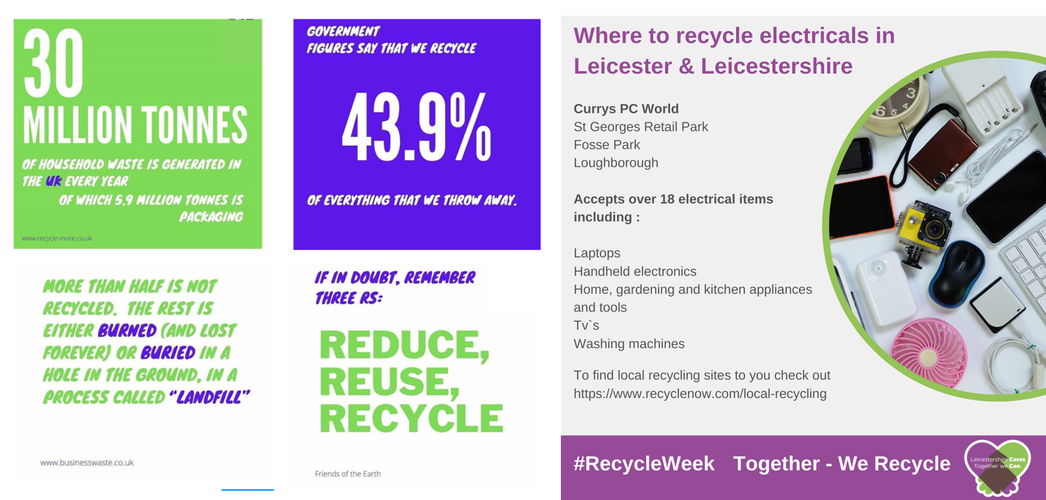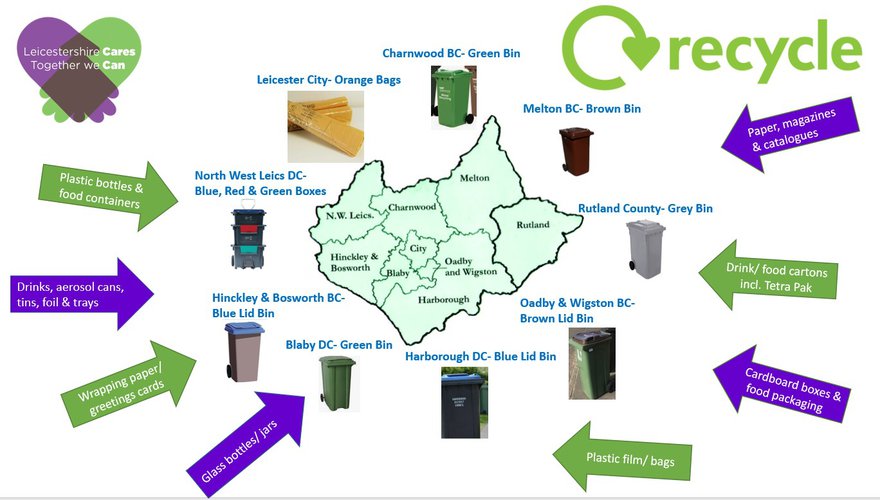 We also set Leicestershire Cares staff a fun challenge to encourage them to recycle. Recycling bingo was a success with most staff recycling items throughout the week. Congratulations to Leona and Neetu for recycling every item on the card! A special shoutout to Sarah who completed two lines on the card.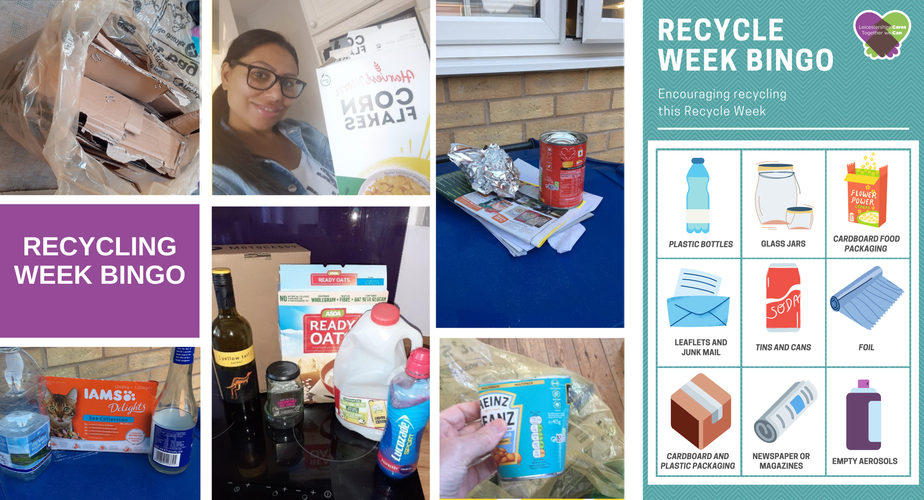 Read our Green Action Plan here to learn more about the steps we are taking to reduce our environmental impact.