The second webinar in our #BBBYouth Welfare series took place on Wednesday 28th October. The session examined issues with the current care system and how we can #BuildBackBetter for care leavers. Taking place in National Care Leavers Week 2020, it was a timely opportunity for stakeholders to consider how some of our most vulnerable young people can be supported to achieve their potential. The key speakers were:
Charlotte Robey-Turner, Head of Children and Young People at Leicestershire Cares
Councillor Sarah Russell, Deputy Mayor for Social Care and Anti-Poverty at Leicester City Council,
Emily Quinton, Senior Manager - European Events and Communications at Thermo Fisher Scientific
Casey Armstrong a care experienced young person.
A lively discussion highlighted how important it is that young people are encouraged to share their lived experiences and to have their voices heard.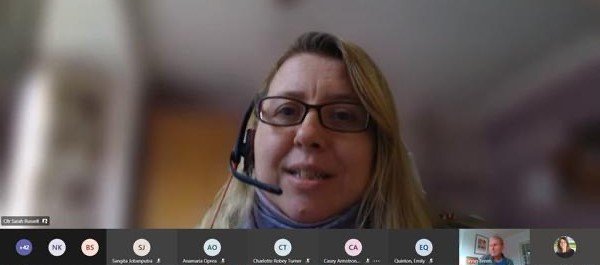 As a council we are committed to listening to young people, we are developing more ways of doing this and seek to encourage and support all of our staff to develop the soft and hard skills that make this possible

Deputy Mayor Sarah Russell
The importance of business playing its part was highlighted by Emily
As employers we have the power to make a difference in the lives of young people – we have an obligation to use that power to its full potential. We need support and direction to enable this to happen, ensuring that nobody is left behind.

In many ways we know the issues and what needs to be done, and if we can draw on the sense of community and partnership shown during lockdown that is a firm foundation on which we can improve the care system.
Other issues raised included the importance of supporting foster carers, working with schools and trying to reduce staff turnover and number of staff and agencies young people have to deal with.
Casey in her final comments highlighted
Young people want to feel listened to and loved, we appreciate that a worker has boundaries but showing you care, being flexible, and going that extra mile, listening and being there for the young person goes a long way.