Leicestershire Cares have been working hard since the announcement of the lockdown on the 20th March. We have risen to the occasion by working creatively and innovatively. During this time, we have worked endlessly to make sure our participants feel safe and to encourage healthy wellbeing during these uncertain times.
To do this we created Zoom Sessions to create a space where the participants are still engaging, having an opportunity to share their ideas, speak about their experiences that they are enduring and most importantly to have some fun!
DANCE FITNESS
A programme that Leicestershire Cares runs weekly. An opportunity for our participants to get fit, reduce stress and have a feel-good factor!

QUARANTINE COOKS
Is for our participants to experience HOSTING their own cooking session, expressing their own ideas on what they would love to share. The staff will buy the ingredients and get it delivered to them so no one is left behind.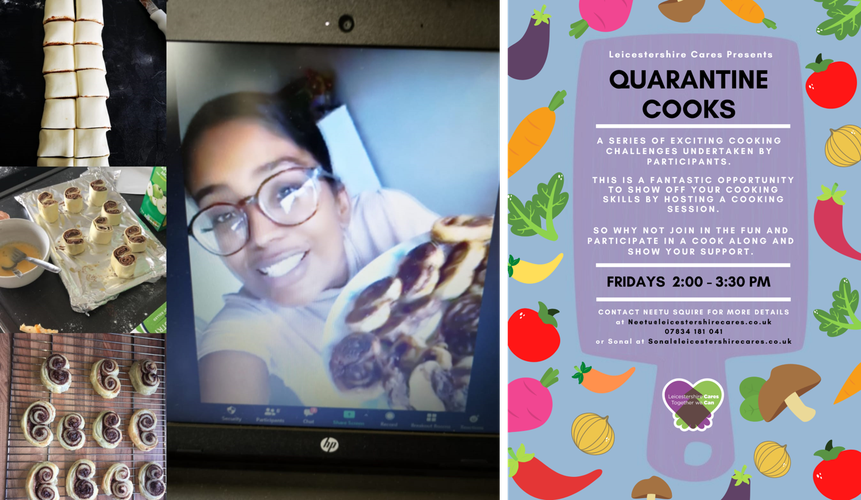 MEDITATION SESSIONS
To deliver sessions that support our participant mental well-being through this difficult time and to ensure some relaxation, breathing exercises and less stress translates to less anxiety!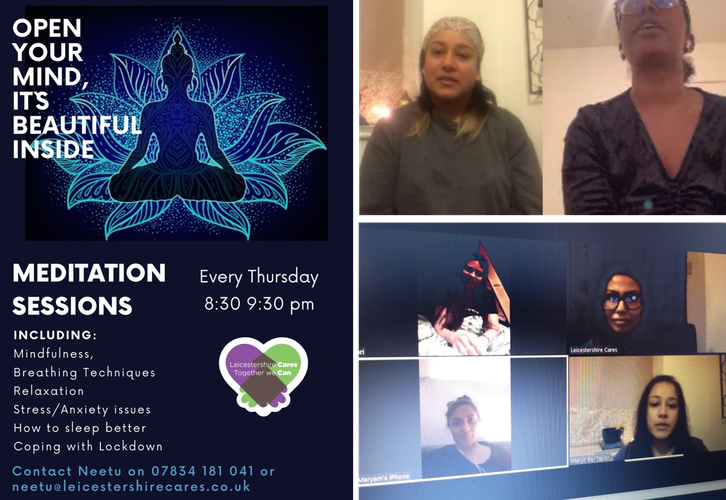 TUESDAY ANTICS
We have been delivering quiz's every week with prizes to be won to encourage active minds and social skills.