Our first Champions Lunch of 2020 was full of energy, enthusiasm and a fresh sense of positivity. We welcomed over 25 Champions and representatives from our member firms to our offices in Tower Street. Following some vital networking and lunch, everyone settled down to hear from Kieran Breen our Chief Executive, who spoke about how strong our businesses are in our community. We gave out some well-deserved Golden Heart awards to Mark Humphrey from Leicester City Council Parks and Leisure for outstanding support to the WIRE Project and to Rob Allen from Everards for encouraging staff to engage with all projects and especially for supporting Promise to Care.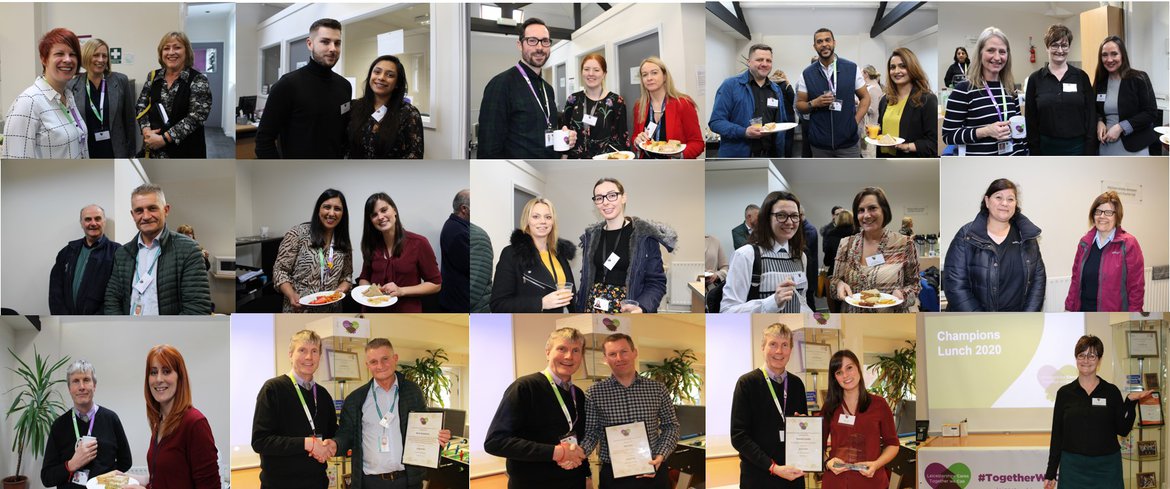 It is a pleasure to support the work of Leicestershire Cares, not only does it help us to help the community, but it is great for staff morale.

Rob Allen, Everards Brewery
We also heard from Rhiann Pugh who has been a Number Partner for just over 6 months and also coordinates the team of volunteers at Alltruck plc. She said, 'Number Partners is a great initiative to be involved in – helping children improve their numeracy with fun and interactive maths games. It's fulfilling to know that not only is it helping the children at Croft Primary School with their confidence but also their social skills too. As a volunteer I always enjoy my time at the school each week - I can always have a laugh with the children and usually learn something myself too.'
Next up was Jacqueline Burbank from Checkprint who has been a Go for Reading volunteer at Hinckley Academy for 4 years since the company became a member of Leicestershire Cares. She shared her experiences with the children she has helped and said,
To watch their achievements over a period of time was wonderful. I feel a real satisfaction that I am able to support in this way and I hope to continue to do so.

Jacqueline Burbank, Checkprint
The Community Development Team shared the outcomes of the 2019 Collect 4 Christmas Campaign. It's fantastic that our member firms have raised over £30,000 to purchase household items and toys to support two main recipients; Gifts for Kids, based out of Christ The King Church in Beaumont Leys and Help The Homeless Leicester who support individuals and other homeless charities across the city and county. This is a wonderful amount and shows how sincere and committed our firms are to engaging with the community in a positive way.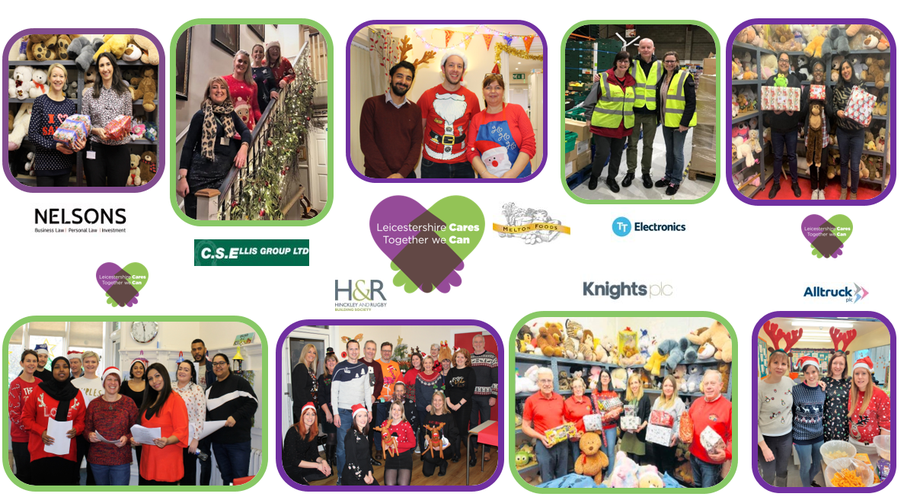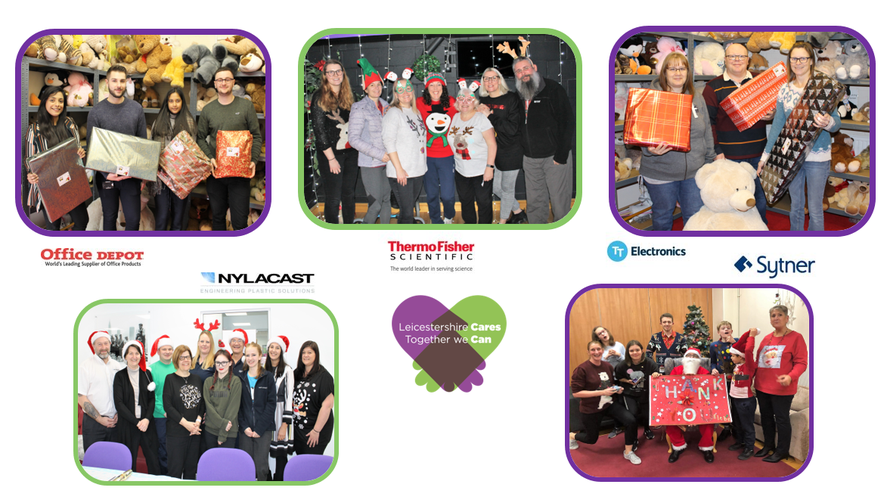 Festive Challenges also got a mention. Each year our member firms are able to participate in extra volunteering events which have a festive theme. In 2019, our firms supported 22 events which meant that 122 employees put something great back into the community. That's a whopping 731 hours of volunteering, supporting 14 different community groups in Leicester, Leicestershire and Rutland. Children's parties, festive lunches at company offices, carol singing for older people, toy wrapping, foodbank support, festive bingo, crafts events and even a Christmas BBQ were all completed over a 6-week period. It's amazing what can be achieved together.
#TogetherWeCan