We have been working with our business partner Nylacast to get PPE to staff and volunteers working on the frontline.
The Zinthiya Trust and the Centre Project are both doing excellent work providing advice and delivering essential items to those in need and both have just received much needed PPE supplies from Nylacast.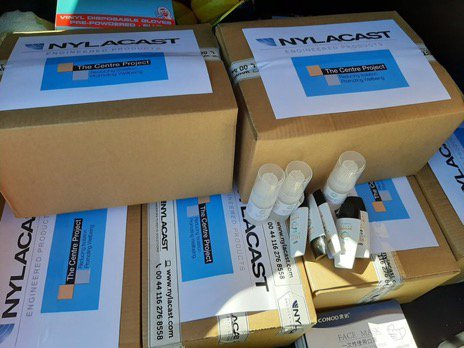 It's great to know that local business is supporting our efforts and this PPE will ensure we can carry on delivering our vital work safely.

Eric, CEO Centre Project
Once again Leicestershire Cares has stepped in and got the business world to support the community sector. These PPE supplies will enable us to offer safe distance emergency advice as well as distributing food and essential items.

Zinthiya, CEO Zinthiya Trust
Our huge thanks to all the wonderful staff at Nylacast.
#TogetherWeCan