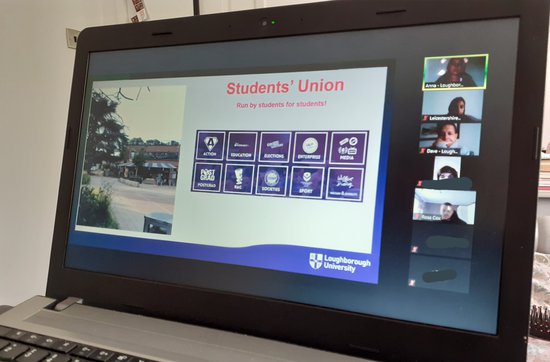 On Thursday 4th June children and young people across our partner schools and youth projects attended a virtual campus tour of Loughborough University. The Loughborough University School and College Liaison Team used innovation and creativity to create a tour that was both engaging and informative for our participants. We toured the Students` Union and learnt all about all the functions that a Student`s Union serves and the availability of a variety of volunteering, media, social, welfare and inclusion opportunities. We then toured the campus nursey as some of our young people are parents and where they can find more information about the nursery including schemes available to help pay for childcare.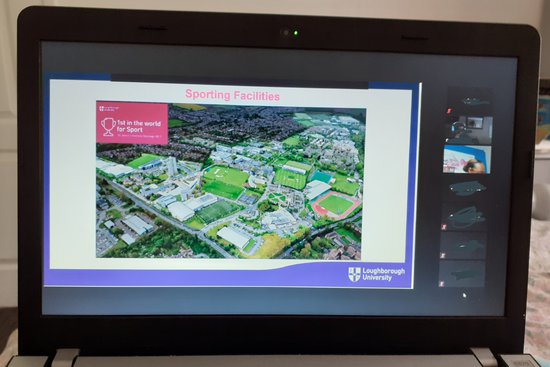 This was followed by the sporting facilities where it was stressed that students do not need to be good at sports or even like sports to attend Loughborough, a university which excels in sports. It was great to hear that there are many fun recreational sport activities available to students including UV Badminton! Participants also watched videos about the library, a place they will likely spend a lot of time at and heard about all the services available as well as all the other learning spaces such as lecture halls and labs. The tour was finished by highlighting all the support available to students including mental health, employability, financial, welfare and academic support.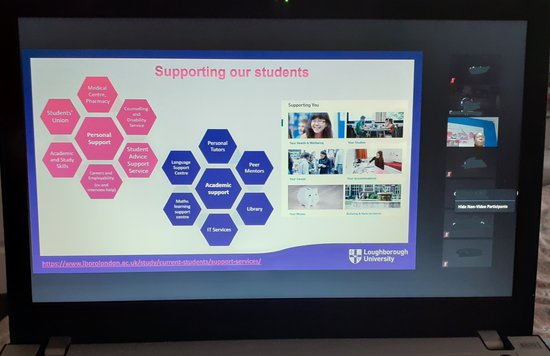 The tour was followed by a Q&A session with staff from Loughborough University where participants can ask questions related to any aspect of university. One young person asked how they could apply to university if they do not have the qualifications to apply, and after learning about the access to higher education scheme this is an option we are going to explore with that young person. Two other young people learnt about degree apprenticeships which again is something we will explore with them.
Overall, the experience was very positive, and we were happy to hear that some of the attendees are considering higher education when previously they were not.