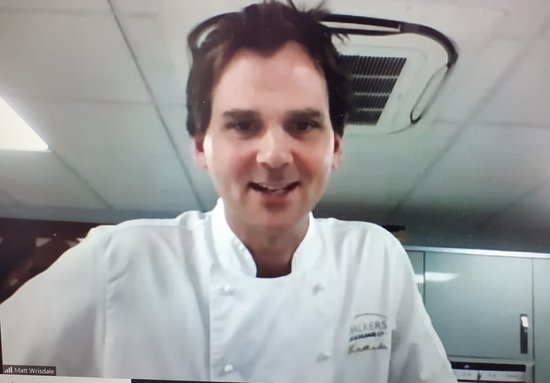 Leicestershire Cares were grateful to be donated 30 Easter eggs from one of our business members: Walkers Deli & Sausage Co, part of the Samworth Brothers. They wanted to support the young people that work with Leicestershire Cares and those who were less fortunate. We distributed them amongst the young people on the Leaving Care and Making Moves projects and also invited Matt Wrisdale from the deli to lead a live, online session using the chocolate from the Easter eggs.
We decided on making Marshmallow and Chocolate crispy cakes and Matt hosted a Zoom call from the Walker's kitchen with around ten young people as we made the cakes together. The process taught the group skills including melting the chocolate over a bain-marie, measuring out ingredients and most importantly, provided much needed distraction away from the boredom of lockdown.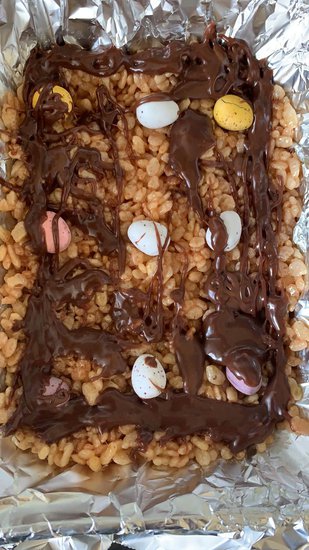 Matt was very informative and flexible when adapting the recipe according to the equipment/ingredients the young people had. He also kept his cool whilst delivering a very busy and boisterous session! It was great to see the young people interacting with each other and lots of them enjoyed doing something fun and interactive. They were very appreciative to have been given this opportunity and some were particularly happy to be able to do this with their children. We hope our young people now feel much more inspired and can see just how easy it is to create more tasty treats at home.
We would like to thank Sally, John and Manny from Walkers for arranging the donation of Easter eggs and Matt for giving us his time to run the session. We look forward to working together again soon!
For more information or about how you can support our young people, please contact Sonal on the Leaving Care Project,
Sonal@leicestershirecares.co.uk or Neetu on the Making Moves Project, Neetu@leicestershirecares.co.uk