This letter was received from a participant on the UP Project called Jade. Jade has written to the project to thank them for their support during a difficult time in her life. The UP Project Manager explains this was possible with a Multi-Agency Approach.
Letter from UP Project participant
Dear UP-Project,
Since this year has been very uncertain and pretty much on hold the things I have still managed to achieve have made me so proud, but I would not be in the position I am currently without the support of the UP Project and other agencies. I found out I was pregnant and became homeless at the start of lockdown it was a nightmare and a very big strain on my anxiety. I have social services involved and lots I needed to prove but, with the help of the UP Project, support letters to the council and getting me recognised by other services has helped loads. I was finally housed and was not left to fend for myself, the UP Project made an appeal to the public for household furniture and baby items needed for me and my unborn son to be able to move in and live on my very low income. I received so many things on the back of this which were monitored and collected by Siobhan. When I came into the warehouse at Leicestershire Cares to collect the items Siobhan had received my heart was so grateful and warm. I have settled into our new home now although I am not due to deliver my baby until December. The support from UP has massively reduced my stress and anxiety. Siobhan always has a solution and if she does not she always knows a service that will. Throughout my time on the project I can confidently say I have never felt alone. The UP Project really does do so much more than help young people with jobs or education, they help us with our personal lives and give us a chance to reach our goals by giving us help, support, encouragement and stepping stones. Things that may seem small but make a massive difference to our lives and allow us to never feel alone. I am eternally grateful for all the help and support I have received from the UP Project and I hope in the future I am able to get more involved with the peer mentor side of the project to be able to give back, and educate people on what support is available.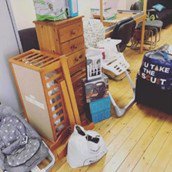 Response from UP Project Manager
This was a wonderful letter received from Jade and showcases the support we at Leicestershire Cares offer to young people with complex needs to ensure no one is left behind. Work continues with Jade, but she has been a pleasure to work with and I am confident Jade will make a fantastic peer mentor when the time is right for her.
Jade self-referred to the UP Project having been introduced to us by DLNR-CRC, Jade had multiple needs and required support to address these, some of which the UP Project alone were unable to accommodate. This is where collaborative work was essential to ensure a wide range of support was being offered in a timely manner. Taking a multi-agency approach provided Jade with a seamless response to her multiple and complex needs. The UP Project would like to say a huge thank you to member of the public for your kind donations and well wishes they were very much appreciated and myself and Jade were overwhelmed by the response.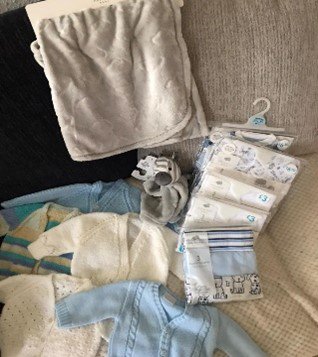 A special thanks to the following services
The Zinthiya Trust – For providing premature baby clothes
Midland Heart – For offering secure accommodation.
New Dawn New Day – For offering Psychological therapy and much more
Charity Link – For donating kitchen appliances
Adapt Charity – For arranging on ward support to Jade throughout her birth
The Hope Project – For offering domestic abuse support
DLNR CRC – Support to reduce re-offending
Leicester City Council Social Care and Early Help - For providing ongoing assessment and support for safe parenting