During the current pandemic, Leicestershire Cares are exploring ways in which we can still link businesses into supporting our young people. With a big thanks to business volunteers from TT Electronics, Thermo Fisher Scientific, Wilmott Dixon and Crown Cork we were able to conduct some virtual mock interviews for some young people across all of our projects!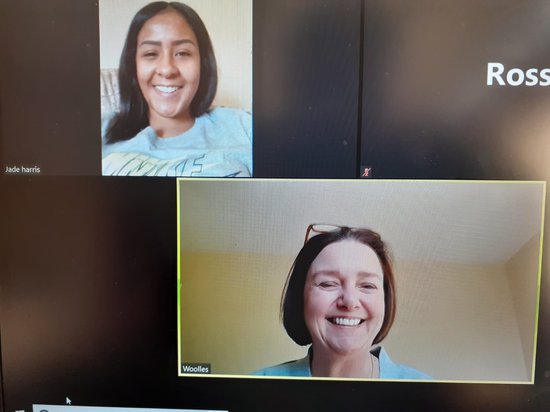 Using a mixture of telephone interviews and Zoom, we were able to conduct some mock interviews in a modern way and the feedback received from all involved was extremely positive. The sessions were easy to set up and coordinate and this is definitely something we will be doing more of in the near future.
We thank all of our business volunteers for getting involved and providing our young people with a great mixture of positive and constructive feedback.
Here are some quotes from our business volunteers and young people.
Martin's answers came naturally - he can now properly prepare himself for a future interview.

Emma Taylor, Thermo Fisher Scientific
It was lovely! Looking forward to the next one.

Reece, Young Person
Great to hear feedback on how I came across.

Jade, Young Person
Overall I massively enjoyed it and can't wait to do more – Raj was a pleasure to talk to and was one of the best interviews I have done. He came across as engaging, interested and very personable. He was also very self-aware and understands where he needs to improve on.

Katherine Dootson, TT Electronics
With the feedback on the experience being positive from all sides, this is definitely the type of workshop we would like to be running again in the near future. If you'd like to get involved in one of these sessions or would like to support our young people in another way, please get in touch.
Ross Cox, YES Project Development Officer Ross@leicestershirecares.co.uk
Sonal Morjaria, Leaving Care Project Development Officer – Sonal@leicestershirecares.co.uk