Whether you are a job seeker or about to leave full time education, we know that many of you will be feeling worried or anxious about how COVID–19 could affect your employment opportunities. These feelings might even be heightened after reports published that under 25`s will be hardest hit by the COVID–19 economic fall out.
Here at Leicestershire Cares we want to reassure you that we will continue to support job seekers, working together to help you secure that dream role. Our Children and Young People department have been working on several programmes, workstreams and opportunities all designed to equip you with the skills and knowledge to help you succeed in your job search during the pandemic.
One thing that has not changed because of COVID–19 is that businesses still value a skilled work force. Below are a number of things that you can do, with the help of Leicestershire Cares, to improve your employability as we start getting back to normal.
1. Create the Perfect CV
If your CV needs some TLC, then now is the time to do it.

The YES Project are still running CV Tuesday`s virtually where you can receive 1:1 support with crafting and updating your CV. Speak to your keyworker about booking an appointment.

The UP and WIRE project are running weekly employability support where you can receive help building up your CV. We are hosting CV clinics where one of our business volunteers can look over your CV and give you some useful hints and tips.

Alternatively, you can have a go at making your own following the guidance in our CV guide which is published on our website https://www.leicestershirecares.co.uk/get-help/individuals/young-people/employment-support/cv-guide/
2. Take part in a mock interview
You can never have enough interview practice and now is the perfect time to do some interview prep! With face – face interviews becoming less likely in the short term, practice getting used to video interviews by participating in one of our mock interviews with a business volunteer. We`ll send you an interview pack to help you best prepare and you`ll receive some good advice after your interview.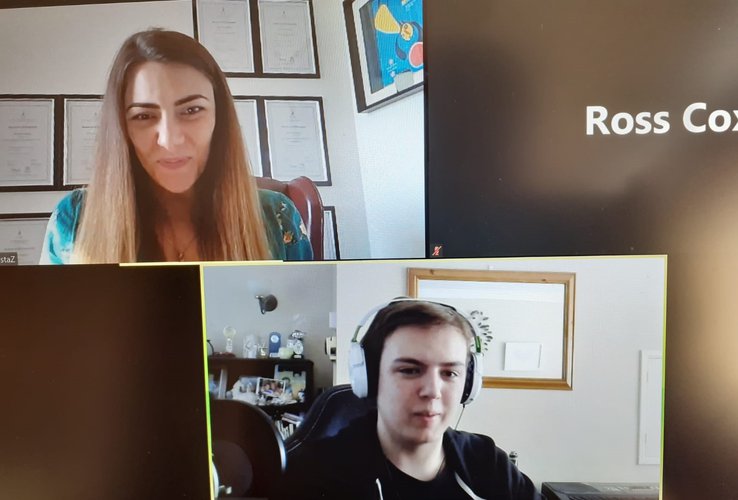 3. Do some research
If you`re bored because of the lockdown and all the restrictions, why not use this time to do some research into the industry you would like to pursue. Being knowledgeable about the industry you want to enter is useful as you could be asked about it in the interview. Make sure you pay attention to companies of interests, the jobs roles available within the sector and any qualifications or experience you may need. We could even help secure a work placement or gain those valuable qualifications.

If you are unsure of what industry you would like to pursue, we have several Speedy Speaker and Business talk events where business volunteers talk through their roles, current employer and employment history. You might find some inspiration during these events.

While some companies have halted recruitment, it won`t be forever so keep up to date by checking out their social media profiles.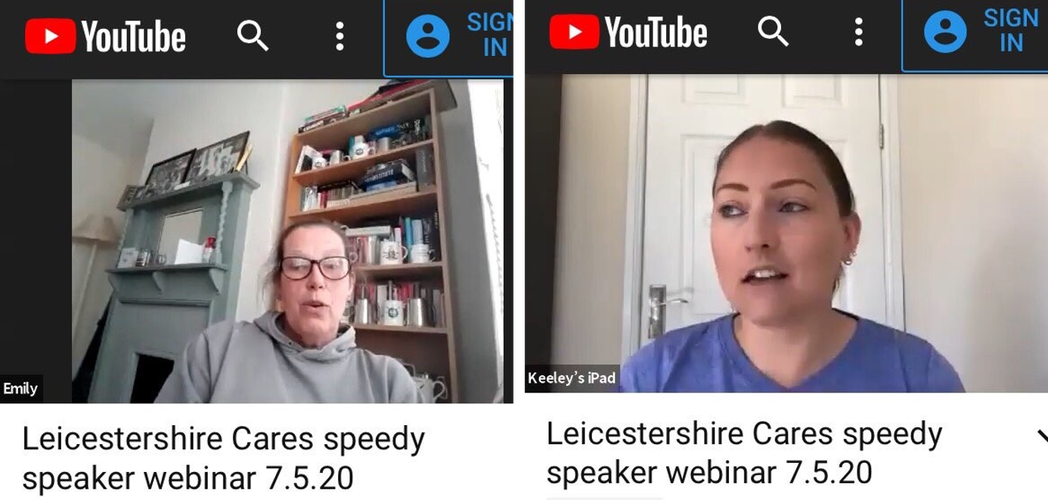 4. Explore online learning to improve your skills
Embark on a short course to improve your soft skills or ones that are related to your chosen sector/career. Online courses will strengthen your CV and can demonstrate initiative, drive and determination.
5. Pick up a new hobby
Do you always struggle on what to include in the Hobbies and Interest section on your CV? This period is the perfect opportunity to try new things and cultivate a new hobby or interest. Hobbies can also demonstrate a passion for learning which is a valuable skill to have on your CV.
These can include:
Cooking
Arts and Crafts
Reading
Learning a new language
Learning to play an instrument

At Leicestershire Cares we are running a number of workshops, including Quarantine Cooks, arts and crafts, reflexology and dance fit. You might find a new hobby by attending. Keep an eye out on our social media profiles for upcoming opportunities.