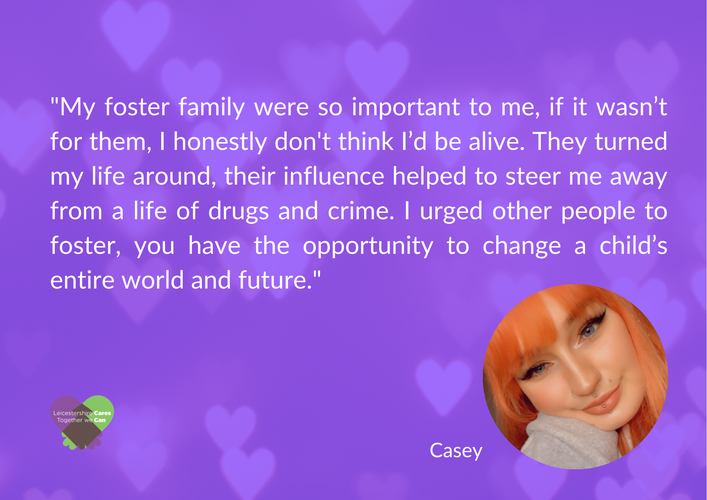 View larger
Everyone at Leicestershire Cares' salute the foster families who give so much 24/7 to support children and families across the country. You all place such a vital role in developing young people's lives.
Casey, one of our care experienced partipants, explians how important foster carers are:
"My foster family were so important to me, if it wasn't for them, I honestly do not think I'd be alive. They turned my life around, their influence helped to steer me away from a life of drugs and crime. I urged other people to foster, you have the opportunity to change a child's entire world and future".
Foster Care Fortnight is The Fostering Network's annual campaign to raise the profile of fostering and to show how foster care transforms lives. Foster Care Fortnight 2020 is taking place from 11-24 May.
Get involved
For more information about the work we do with care experienced young people contact jacob@leicestershirecares.co.uk
Find out how we work with care experienced young people