As we remain in lockdown, at Leicestershire Cares we have been continuing to show displays of hope, courage and creativity for our participants during such a difficult time. We have been putting on activities to support our young people's mental health, isolation and basic needs. We have demonstrated this by continuing our safe distance fitness training, our 'Fakeaway' cookery zoom sessions and getting all the ingredients delivered to all participants involved so no one is left behind. We have been referring participants to counselling and meditation sessions for their mental health. Alongside that, we have been working with housing options and social services to secure better living arrangements or permanent accommodation for our young people. We are working with other organisations and communities to get food parcels and other essential items to people in difficult circumstances.
At the Centre Project in Leicester, we have also been partnering with the Freedom Group youth service to deliver one-to-one open surgery to Asylum and Refugee young people to solve any issues or queries they may have.
The Making Moves Project have continued their work with Unaccompanied Asylum Seekers and Refugees aged 16-25. We have partnered with the Freedom Group youth service to deliver one-to-one support to deal with any issues or queries.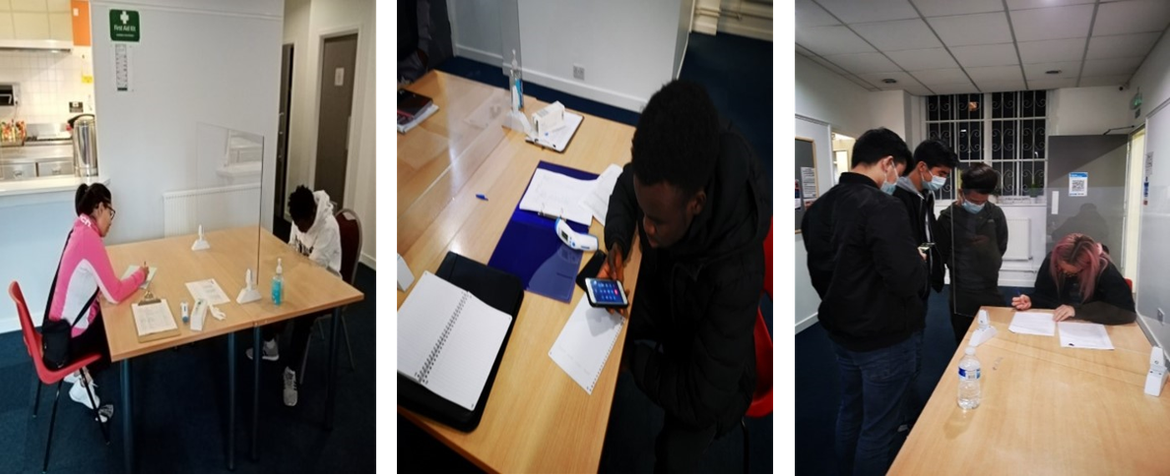 Some of our participants have been taking part in Muay Thai training and Soccer Academy. This has given them the opportunity to exercise, and work on their physical and mental health. However, Soccer Academy has returned to online Zoom sessions until it is safe enough to meet in person.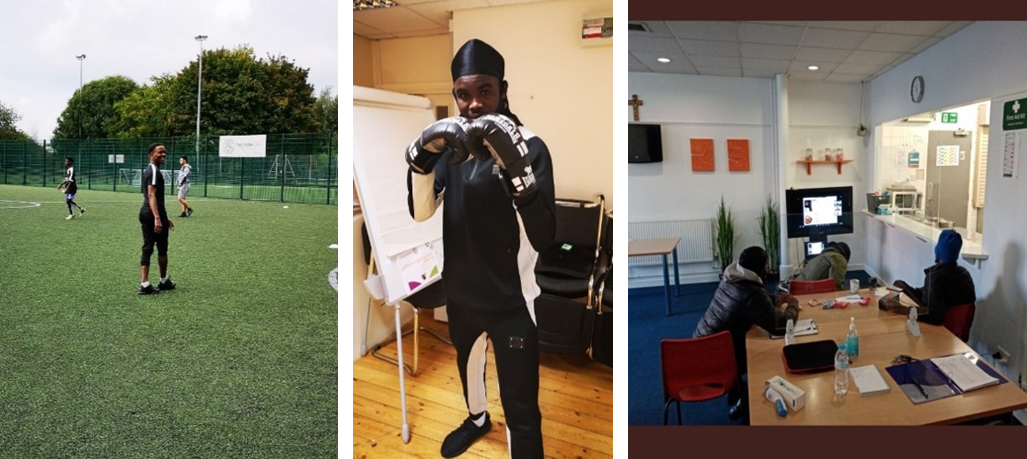 Kieran Breen our CEO was able to spend some time with our Asylum and Refugee participants, talking about their life stories, experiences, hopes, and dreams, and this is something that we will continue to encourage and grow so they can achieve their desired goals.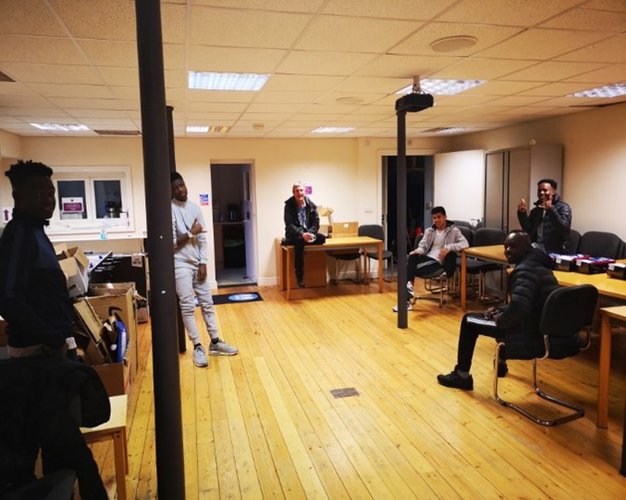 In the run up to Christmas at Leicestershire Cares, we were able to have our very own 'Toys on The Table' for families and participants to have something new this Christmas. A huge thank you to Super Star Sports Midlands for their kind donations of new toys. The rest of the toys were then donated to Red Cross. Alongside that, we also had another kind donation of toys from Samworth Brothers.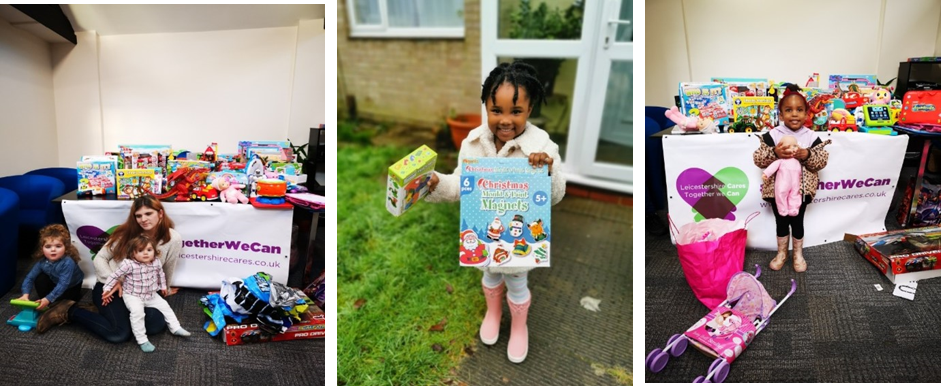 Wellbeing bags were also distributed during the Christmas period to bring a little cheer and smiles to those in need. Our young people were very appreciative to say the least.

We have been running cooking sessions for our young people since the start of lockdown and it has been our most popular online zoom session so far. We have been working in partnership with the YES Project, The Bridge, Looked After Children, Freedom Group and homelessness participants. It has been a great success which we will continue moving forward.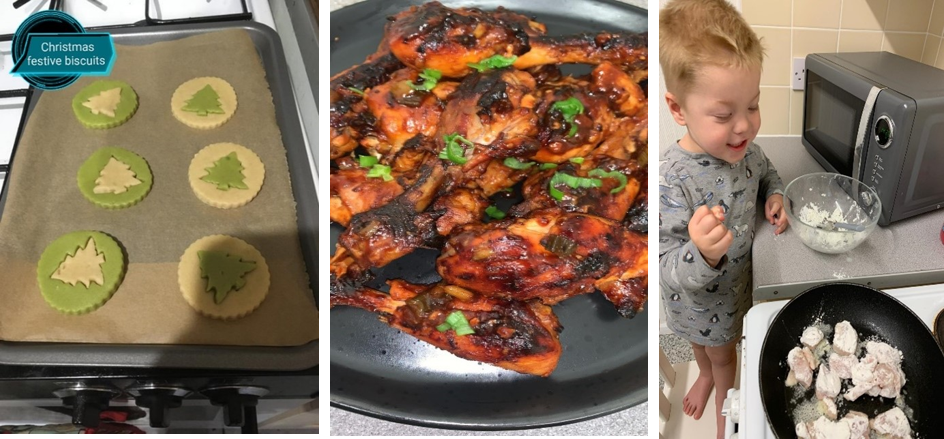 I have cooked the recipes repeatedly.
The confidence I have gained cooking for myself is incredible. I never thought I would be able to make tasty dishes for under £10 and really enjoy them too!
I have gained so much knowledge and skills I cannot thank you enough. Life changing!
Fakeaways' graduation bags were given as a treat for all the young people's determination and dedication in attending our online cooking sessions.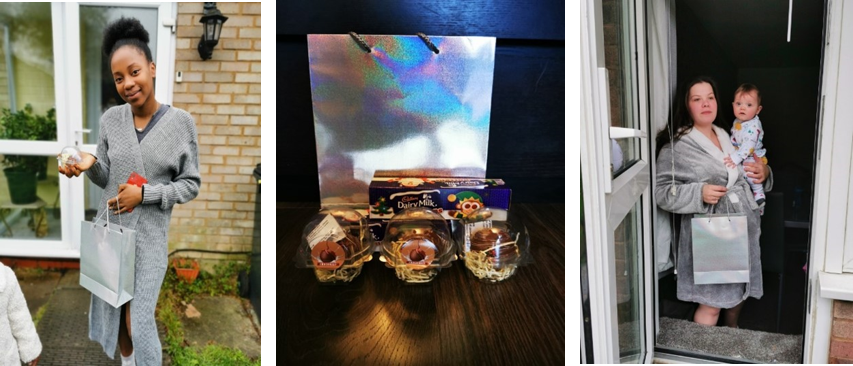 One of our participants self-employed business 'MamaZuri Candles' is still going strong and she was featured in a magazine!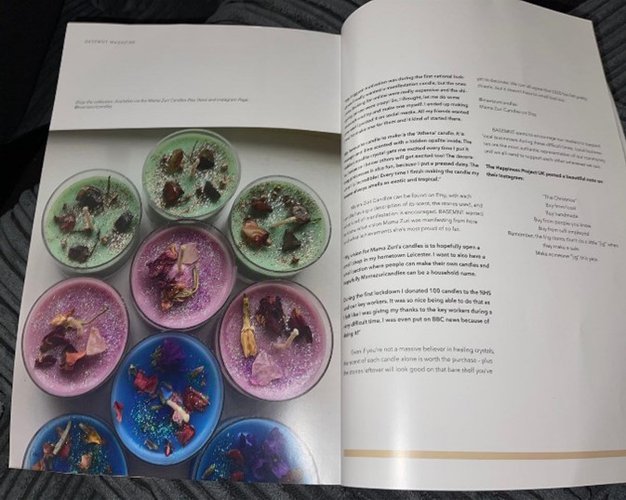 Quarantine Chefs is back. This session has really benefited our participants with over 77+ involved over the course of 10 months. It covers a range of learning new skills, budgeting, healthy eating, imitating takeaway foods and experimenting with new ideas and spices.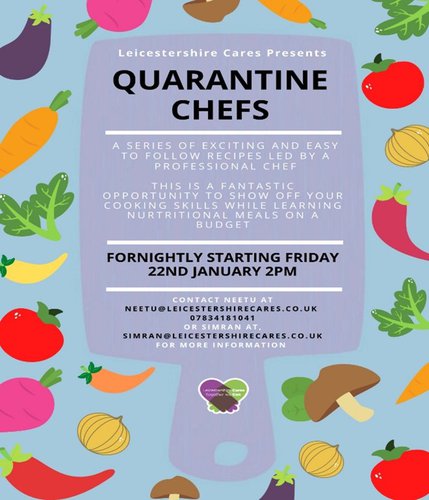 As we go into stage 3, I believe we will continue our hard work, our creativity and determination more than ever to ensure the well- being of our participants and its staff to deliver in the best possible way we can. If you require any information about the project or to support what we do please contact: neetu@leicestershirecares.co.uk or 07834181041
#TogetherWeCan