The team of committed volunteers from CloudCall attend Moat Community College for an hour each week to coach reluctant readers and to help instil a love of reading in them. The school coordinator and librarian at the school are also a key part to the success of the project, as they provide a very welcoming comfortable space in the library where the weekly sessions take place.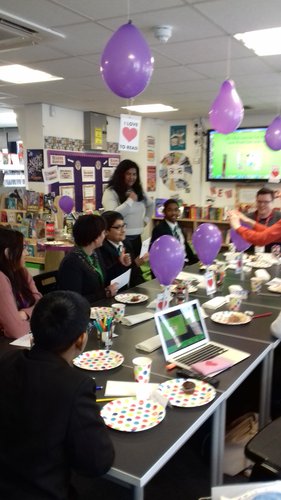 Today the usual reading session was replaced with cake, cola and celebrations. All students were presented with a certificate to congratulate them for their reading successes and a competitive spirit was shown by all when taking part in the book/author quiz.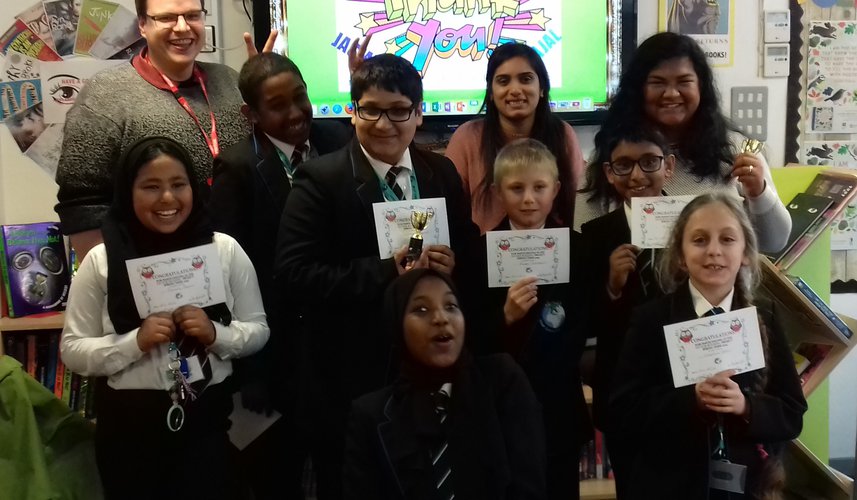 School Comment
'I would like to say that students and staff at Moat are very appreciative of this reading initiative'
Student Comment
'I have discovered a new author that I like and I want to read all their books'
Volunteer comment
'Go for Reading has been a great joy as the weekly contact with the readers has allowed me to see the progression in their reading abilities but also see their passion for reading blossom. I look forward to the next term and doing it all over again.'
If you are a business or school that would like to be involved in the Go For Reading project please email helen@leicestershirecares.co.uk.