The YES Project has partnered with Pathways to provide expert advice and guidance to NEET young people to access further and higher education. In our May session, Pathways told our young people how to figure and find out more about the courses they are interested in and how the college application process works. Pathways showed young people how to access and navigate the virtual college tours at Loughborough and Leicester college and briefly touched on what local colleges in Leicester and Leicestershire are offering students. Katie then gave our young people advice/ tips on how to write a college personal statement and questions to consider when writing it. Pathways also touched on the financial support that colleges provided and stressed the importance of applying for financial support early.
Here's is a useful video that was shared in the session on how to write your personal statement.
Writing a personal statement - YouTube
From this session, young people had a better understanding of what to expect from colleges and how to make their application stand out.
Last month, Pathways recorded some useful information for our young people on the support services available at Higher and Further Education Colleges and Universities. You can watch the recording here.
The Final Pathways session will be on 09/06/21. The session will explore the financial support available in Further Education Colleges and for Higher Education studies.
If you would like to attend the next session please contact Simran, YES Project Development Officer at either simran@leicestershirecares.co.uk or 07593 528 236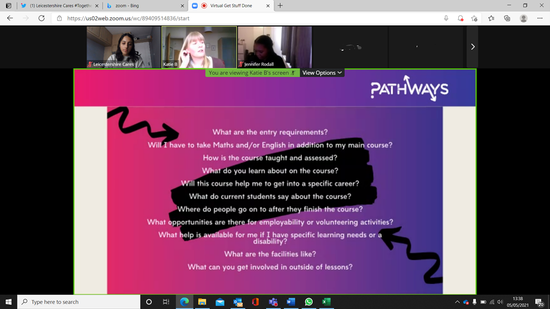 View larger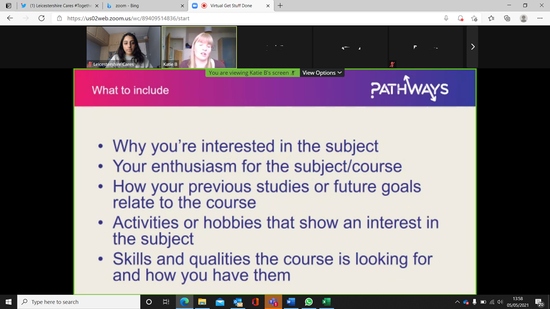 View larger