Turning despair into Hope.

Over the last year, our city and county have faced many challenges. In many ways, Covid 19 and the lockdown have exacerbated and shone a light on inequalities that we already knew existed. The pandemic, has, however, also shown what can be achieved when people from across community, business and local government work together in a creative and agile manner.
I have felt immensely proud of the way our staff team and business volunteers have worked with community groups, schools, council staff and isolated and vulnerable young people. This has included:
Providing emergency food, PPE and practical support.
Enabling people to get online and develop digital skills.
Providing a wide range of online support, information and fun sessions.
Virtually linking job-seeking young people with local employers so they can develop employability skills.
Enabling vulnerable and isolated young people to share their concerns, issues and reflections on life under lockdown with a wide range of local, regional and national policy and decision-makers.
Listening to and offering practical support to a diverse range of African, Afro Caribbean, Asian and East European community groups.
Providing online spaces for community, business and council staff to come together to share, reflect and learn.
Using arts and different media as a tools for young people to reflect and share their thoughts, hopes and concerns.
Developing our "Power to Change" model as an effective way of tackling complex issues.
In many ways these joint efforts have shown the best of humanity and have helped turn despair into hope by showing time and time again we are stronger and better when we work together.

Kieran Breen
CEO Leicestershire Cares
To read full newsletter click here. Year End Newsletter (mailchi.mp)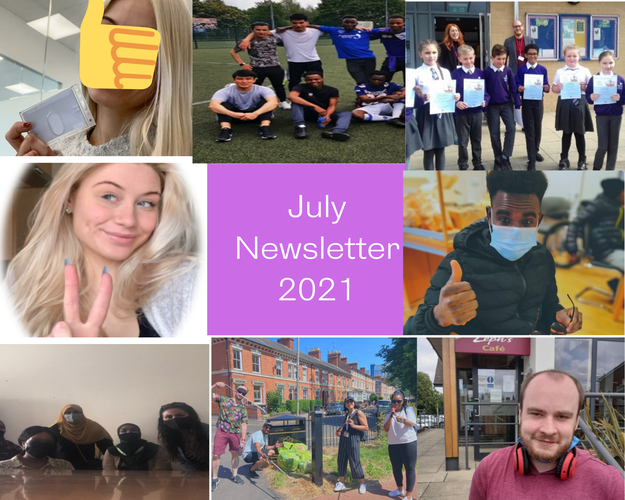 View larger