At Leicestershire Cares, we strongly believe that the lived experience and voice of children and young people should be central to our work. We adopt participatory and co-production models of delivery which actively encourage young people to "create" ideas for projects and involve them in planning, delivering and evaluating our work.
Our Children and Young People team recently took some time out of the working week to reflect on our approach to participatory practice, new ideas and activities to enhance our current work, and opportunities to develop this further with our young people. Working alongside a specialist in participation and co-production to look at the history of these approaches, new methods we can adopt and plans to take this forward.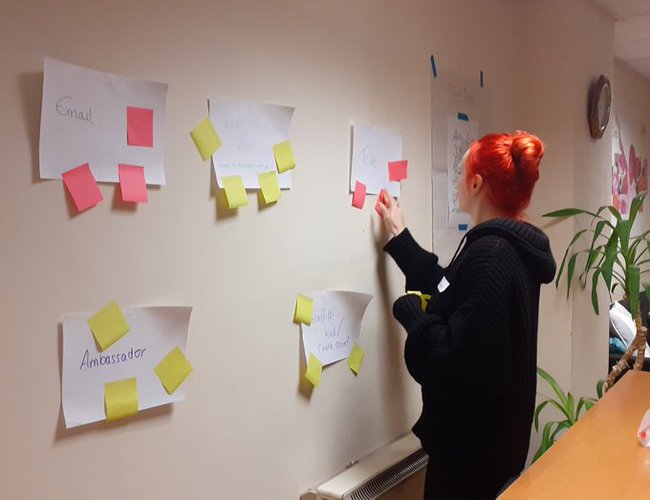 The training culminated in a session with our young people where we supported them to provide feedback on how we currently work with them and how else they would like to be involved in shaping our future work.
This is an ongoing development for our CYP team and we'll be exploring more ways for us to embed participatory approaches into our work over the next 18 months. Look out for some exciting new developments!