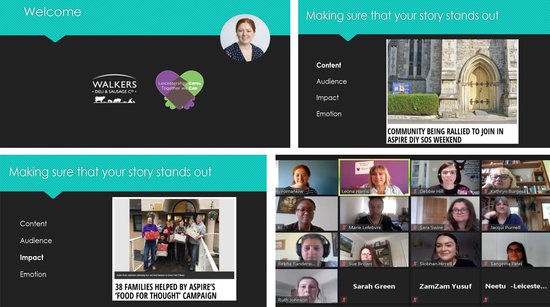 Last week we ran a second online skills share session as part of our Together Project which is funded by The National Lottery Community Fund. The Together Project aims to connect VCSE organisations with a range of business support to help with capacity building. The session delivered by Sally Romankiw from Walkers Deli and Sausage shared the benefits of PR for VCSE's and how organisations can access and use the various media outlets.
Sally referred to a story close to her own heart in which her Aunt & Uncle bought an old church on the Isle of Wight for £1 and by hard work and enthusiasm turned it into a thriving community hub. PR of their project was key to their success.
Sally is the Internal Communications & Engagement Coordinator at Walkers Deli & Sausage which is based on Cobden Street, Leicester. Their parent Company Samworth Brothers has been a member of Leicestershire Cares for over 15 years and all Samworth Companies take part in volunteering activities with us including our literacy, reading and interview technique programmes in schools and our team volunteering days offering practical hands-on help to local community and charity venues.
Zoom has become a lifeline in communication during the pandemic and it was great to see people helping each other out on the digital chat as well as asking useful questions about PR.
ADHD Solutions was one of the groups that attended and they said 'So lovely to see a young person being encouraged to share their expertise' and New Dawn New Day tweeted that our webinar had been one of the 3 things that had given them joy that day.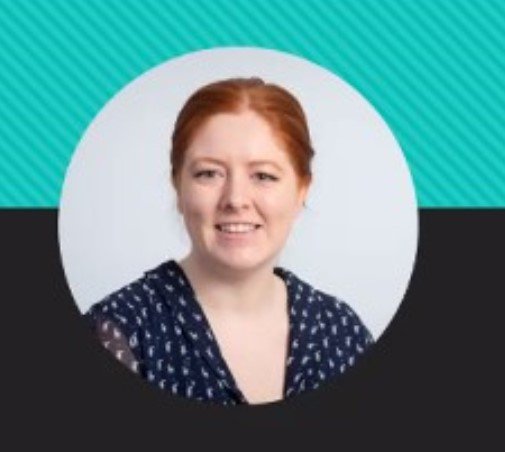 This was the second online skills share events that we have run, the first being on Social Media and they linked in well together. Those that attended both have now a real sense of various media platforms and the benefits of each.
We plan on running more sessions over the coming months on various topics that local VCSE's have identified as areas they would like support in.