Our usual role of facilitating teams of employee volunteers to spend a day in the community has halted during the pandemic but that has not meant we have stopped supporting community groups.
On Wednesday 10th June, as part of our Together Project, which is funded by The National Lottery Community Fund, and in partnership with Reaching People, we held our first skills share workshop where we brought together business and community groups.
Steph Brown, Social Media and Content Manager from leading local PR agency Rock Kitchen Harris shared how to get the most out of various social media platforms. She expertly and informatively shared her knowledge and experience including lots of useful tips of how to make the most out of each channel.
We embraced our new agile and adaptive world and held the session online via Zoom and the feedback we have received has shown it was a great success.
New Dawn Dew Day tweeted "Excellent training session this morning @LeicsCares @rkhleicester – 10/10. We left feeling inspired and full of ideas on how to get the best from social media as a VCSE organisation"
Home Start South Leicestershire tweeted "We attended this excellent webinar too with @LeicsCares and @rkhleicester, and were equally inspired..thus the tweets today!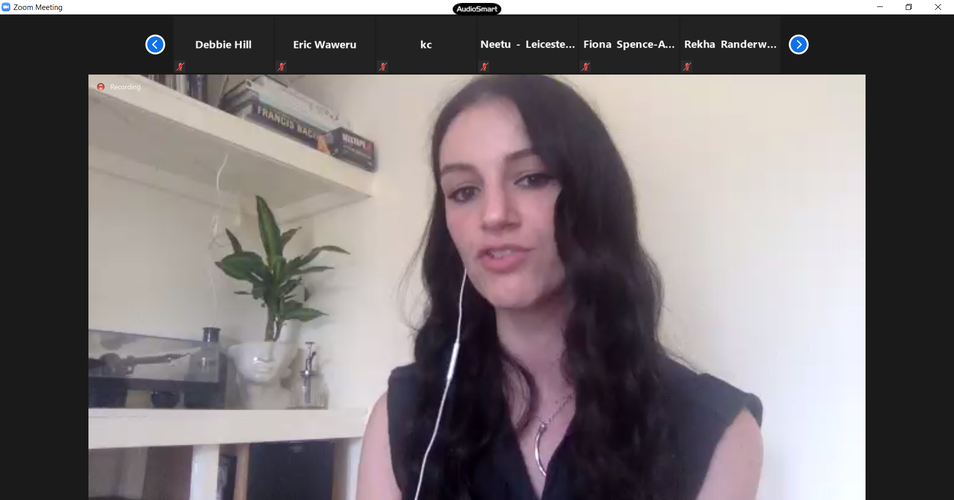 On Wednesday 17th June we are holding a second online skills share session on the Benefits of PR for VCSE Organisations. This will be hosted by Sally Romankiw, Internal Communications & Engagement Coordinator at Samworth Brothers - Walkers Deli & Sausage Co. The session will give an overview of how to develop an impactful PR strategy including the do's and don'ts and will look at the benefits PR can bring to your VCSE organisation.
If you think your organisation could benefit, register here