Leicestershire Cares are thrilled to announce that this year's Collect 4 Christmas campaign has been hugely successful. Over the last six weeks, 25 local business members have donated items and money in the region of £30,000 to support vulnerable individuals and families affected by homelessness.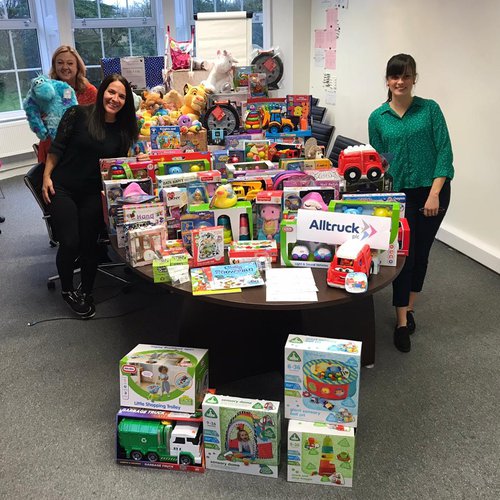 Alltruck Plc collected 463 gifts for children across two sites in Croft and Loughborough. Amanda Coombes HR Manager & Rhiann Pugh Receptionist at Alltruck said:
We have really enjoyed getting involved in Collect 4 Christmas, all of our staff and suppliers have been incredibly generous. We had great fun raising money with different activities including an office raffle and taking part in a Santa Dash which was a 5 Miles run at Draycote Water through mud and rain!
In Leicester many families with children are affected by poverty and are struggling to buy Christmas presents. Leicestershire Cares members pledged their support and collected over 1000 toys, everything from puzzles, dolls, and trucks for Gifts 4 Kids. There was something for all ages and parents, carers and agencies were invited to hand select a toy that they would pick for their child. Leicestershire Cares were there at the event and saw first hand the impact of the members toy donations. At the event on Saturday Pat said "I was so chuffed to pick a super hero squad car set for my son – which I never dreamed I would be able to get for him."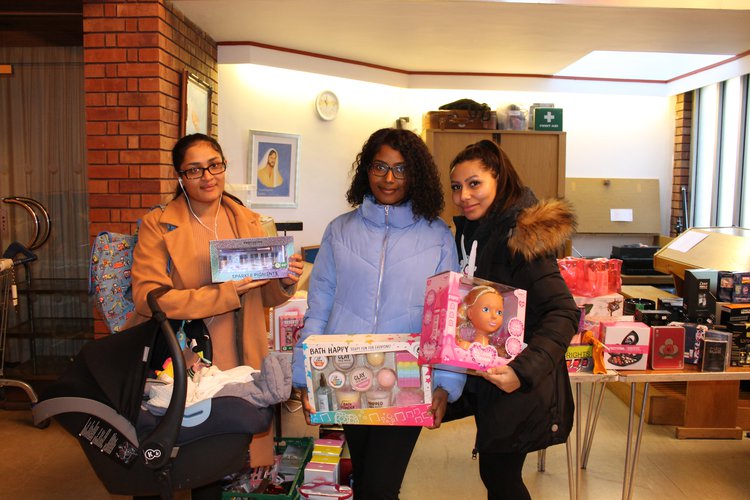 Cath Wray coordinator of Gifts 4 Kids said "We run a food bank with 120 service users a week, so we see the impact of poverty on our doorstep. Housing, fuel, food, and unemployment are major contributing factors to poverty in Leicester city and county. We were overwhelmed with the generosity of businesses; the toy donations will truly bring joy to all and we definitely could not have done it without your support."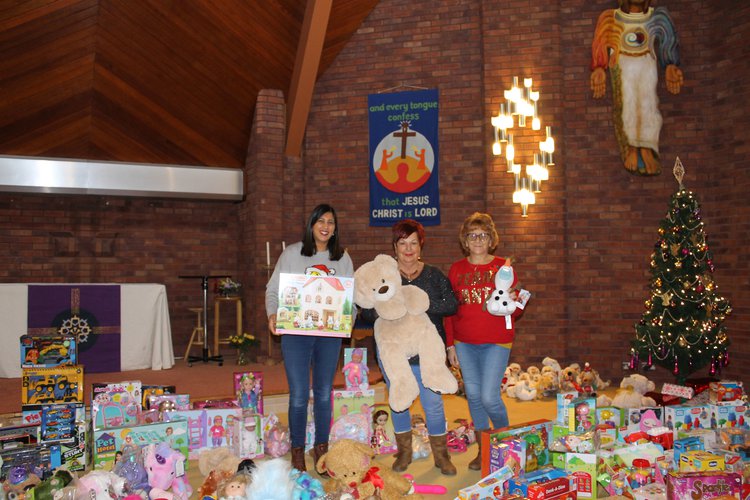 In addition, members have been collecting starter packs for people moving into permanent accommodation with little or no belongings. The packs helped individuals and families settle into their new accommodation and make their house a home, items included crockery, cutlery and toiletries. Arif Voraji, Founder of Help the Homeless charity said:
We have a great working relationship with Leicestershire Cares across various projects. All the packs have been sorted and can be accessed by any organisation supporting homeless people into permanent and stable housing, thank you to all involved.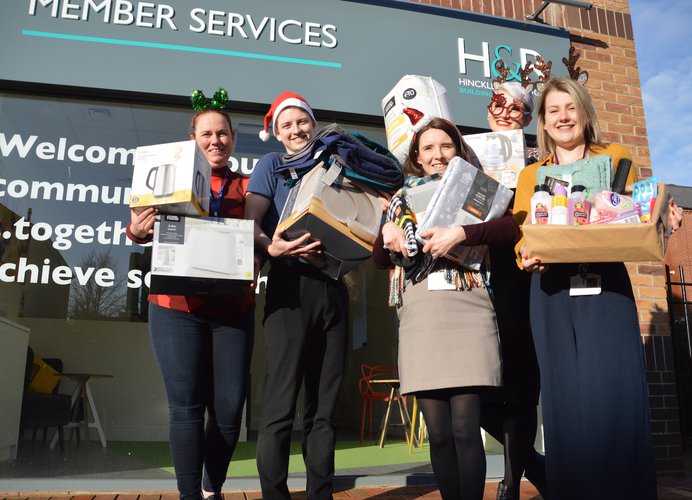 Raheema Caratella, Community Development Coordinator from Leicestershire Cares said:
"Every pack will help to make a fundamental difference to the quality of people's lives. They will worry less about what they will sleep on that night or how they will cook a meal and instead start focusing on a positive future. Without this practical support, many people may become isolated and disheartened in their new home and may be at risk of becoming homeless again."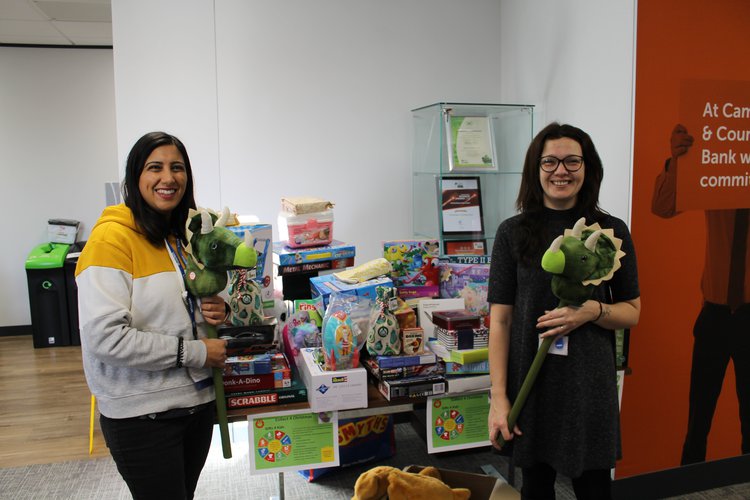 Funds raised through the campaign have been donated to the Making Moves project which provides one to one and group engagement with its participants on issues including benefit and debt advice, housing issues, education, employment and training. Neetu Squire, Project Development Officer of the Making Moves project said:
We address isolation, depression and mental health, which can be a barrier to the young people moving forward in their lives and breaking out of the cycle they find themselves in. The money donated will go a long way to improving confidence and giving the young people a chance to try new and exciting things.
Leicestershire Cares want to take this opportunity to thank all the businesses for their ongoing support and dedication to this year's Collect 4 Christmas. Leicestershire Cares also wants to thank the National Lottery Fund and our anonymous local donor who generously support our Community Development work and campaigns.