The East Midlands Chamber in partnership with Leicestershire Cares held a workshop for the business sector on how to recognise and improve their corporate social responsibility. The business breakfast hosted at Gateleys PLC captured and highlighted the impactful work being done by the business sector using their CSR to engage with the community.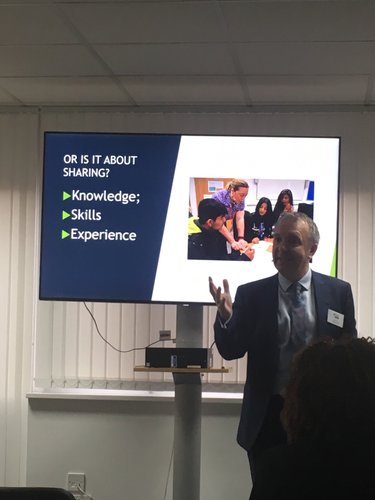 Colin Fyfe, CEO of Hinkley & Rugby Building Society (HRBS) talked abut the real impact that CSR activities had on his own staff and their productivity levels. Having purposeful engagement allowed them to engage locally using shared spaces both in their branches and at their head office. He gave an example of local artists displaying their work in the windows at the branch and a local charity using the HRBS head office for their AGM. Colin spoke of the relationship with Leicestershire Cares and how this allowed their staff to have a real buy in to the company culture doing employee volunteering events and working with local schools.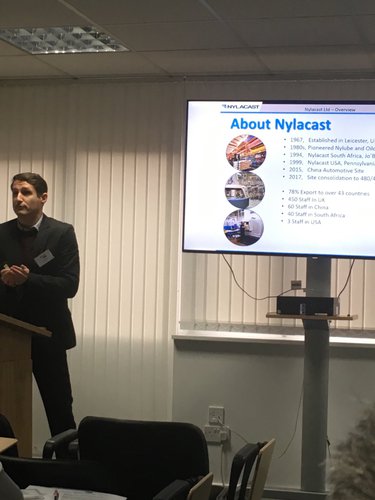 Ian Mallabone, HR manager at Nylacast highlighted how the Leicestershire Cares partnership enabled them to increase their business profile, he spoke about the staff being involved in varying initiatives throughout the year such as mental health awareness week, the apprentice team challenge and the lovely festive activities with Age UK. Ian also spoke about improved wellbeing at work in turn reducing levels of sickness and associated absences. Their engagement really does change lives and gives their CSR work real impact and boosts morale of all involved.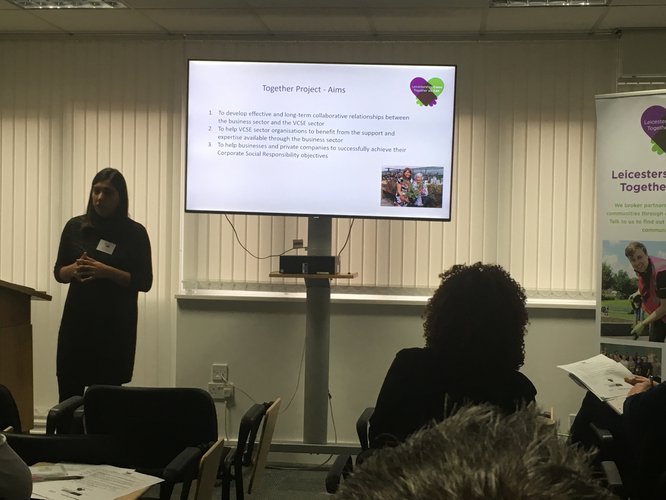 Raheema Caratella, Community Development Coordinator at Leicestershire Cares spoke about how local businesses can get involved with the together project and share their business skills in finance, hr, legal social media with community groups that support those who are isolated and lonely. Raheema was also able to showcase recent examples of the together project and explored what community groups can do to support the business sector in return.
We look forward to more of these discussions. For more information on CSR and signing up as a Leicestershire Cares member please contact Audrey Green on 0116 275 6490.