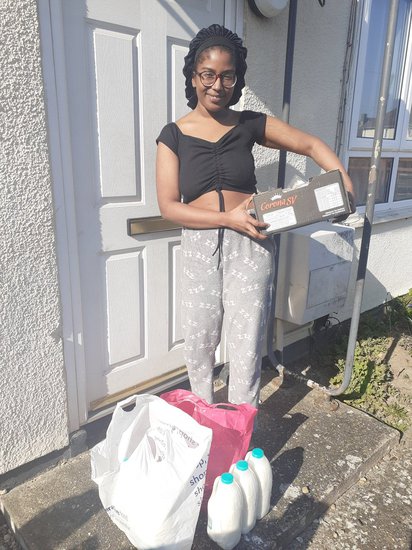 Our work has always been built on partnership and this has really come into its own as we work around the clock to beat the pandemic. Across our city and county, we have been working with local government, business and community to ensure isolated and vulnerable people receive practical and emotional support. This has included:
Lots of local businesses donating food that we distribute via foodbanks or directly to vulnerable and isolated young people we work with.
Businesses pitching in with logistics and using their vans to pick up and distribute food.
Businesses providing PPE for community groups who are still working face to face with vulnerable and isolated people.
Business volunteers stepping up and running remote workshops on everything from cooking cheap healthy food to employability skills for isolated people.
Businesses running remote workshops for community groups on topics such as using social media and working remotely.
Community groups offering support to firms who might have to make staff redundant on welfare and future employment opportunities.
Kieran Breen, our CEO feels:
What we are seeing are the fruits of real three way partnerships where local government, community and business are sharing skills and resources so that nobody is left behind by this pandemic. We are keen to ensure this creative and agile way of working is taken forward post pandemic as an effective way of tackling poverty and exclusion.

Kieran Breen, CEO Leicestershire Cares
A big thank you to all our partners!
#TogetherWeCan