Last week, we took participants of the YES Media Programme and the Flying Fish Project down to BBC Birmingham. We had the opportunity to witness the making of television and radio shows and all the work that goes into producing them.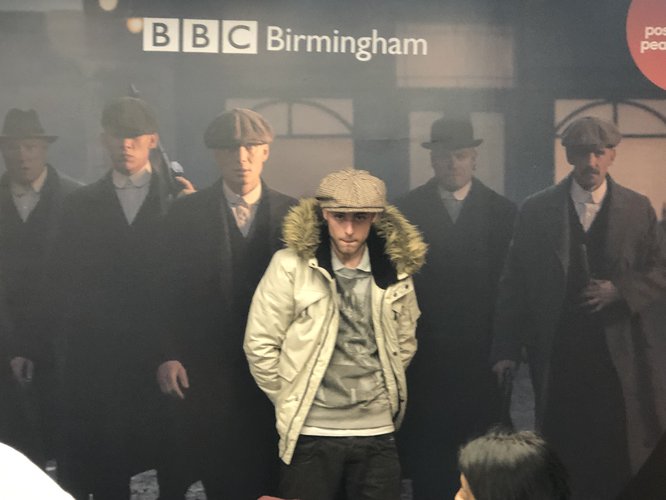 We spoke to radio presenters, watched a show being recorded and took part in our own radio drama. We then visited the set of the Archers where we learnt about the technical aspects and roles involved in the recording of radio shows.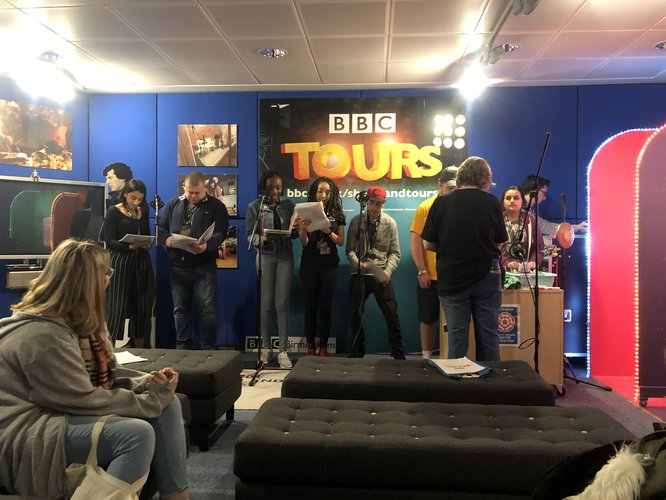 We also visited the studio where the local news and weather are broadcast on television and found out more about what goes into shooting live shows on television. Finally, we were able to experience the production area, where every BBC showing is managed in real time from one room.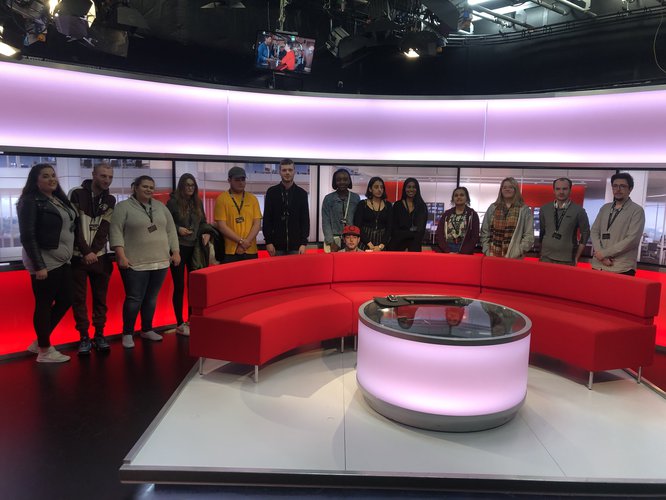 If you'd like to find out how your business can deliver tours for our young people or children in schools, please contact Ayesha. If you're a young person and would like to find out more about the broad range of tours we offer, please get in touch.