It was actually very cool. I love football so much; it is my favourite sport and I understood everything he was explaining.

Young Person
Last week, we organised our first virtual world of work tour with Leicester City Football Club. It gave our young people an important insight into the world of work at the football club and informed us that there is much more to the industry than what happens on the pitch. We were lucky to get a chance to explore the grounds of Leicester City Football Club, get some top secret inside information and learn all about the various roles LCFC have.
Two employees from Leicester City in the Community (LCiC), Dylan Mistry and Kieran Farkas, gave us an informative and interactive virtual tour of the Leicester City Football Club stadium. They organised a variety of activities to get keep us engaged and attentive throughout the tour.

The first activity was a 'jobs in football' bingo – there were many more jobs at the football ground than we could guess! There were a surprising number of jobs we hadn't even considered from security to HR, physiotherapists to catering staff. It was really eye opening for our young people to see just how many different opportunities are available at LCFC and this sparked a discussion about thinking more openly when considering different industries.
Later in the talk we got a sneak peek tour at what the stadium looks like behind the scenes. We saw the differences between the home and away team changing rooms, physio room, where press conferences are held, events rooms and more. Along the way, guest speakers spoke about their career progression, individuals who inspired the, the importance of volunteering, being passionate about your work and showing determination.
Overall, the tour was engaging and filled with useful information that staff and young people can go away knowing that Leicester City Football Club is much more than just football. We are excited to see how we can collaborate with Leicester City Football Club in the Community in the future.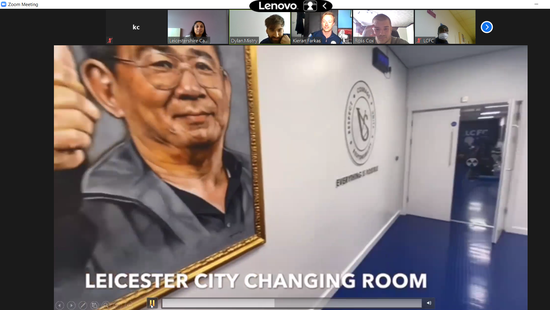 If you would like to take part in our employability skills workshops and find out how we can support you, please get in touch with Sonal from the Leaving Care Team, or Ross on the YES Project.
Sonal@leicestershirecares.co.uk