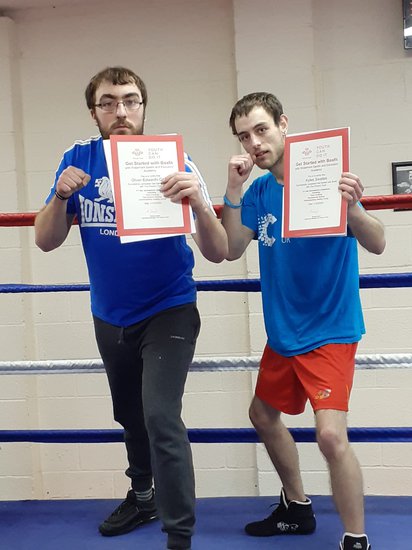 In February, two of our young people from the YES and Making Moves Project attended the Get Started with Boxfit Programme ran by the Princes Trust and WATERFRONT Sports and Education Academy.
They spent five jam packed days doing energisers, circuit sessions, boxfit classes and boxing sessions! Our young people also participated in a number of diet, health and fitness workshops as well learnt how to coach and deliver boxing sessions to different community groups.
At the end of the week they had a chance to show off their new skills and increased fitness at a showcase event that Leicestershire Cares staff attended. Our YES participant, Oliver, ran the warm-up session and it was great to see him take a leadership role.
Our young people gained a lot from that week as they met new people, gained new boxing skills and generally felt an improvement to their health and wellbeing.
Oliver, had this to say at the end:
It`s definitely worth a try! I learnt lots of new boxing techniques.

Oliver, Young Person
The Get Started with Boxfit programme is in partnership with the YES Project. The YES Project is funded by the European Social Fund and The National Lottery Community Fund.