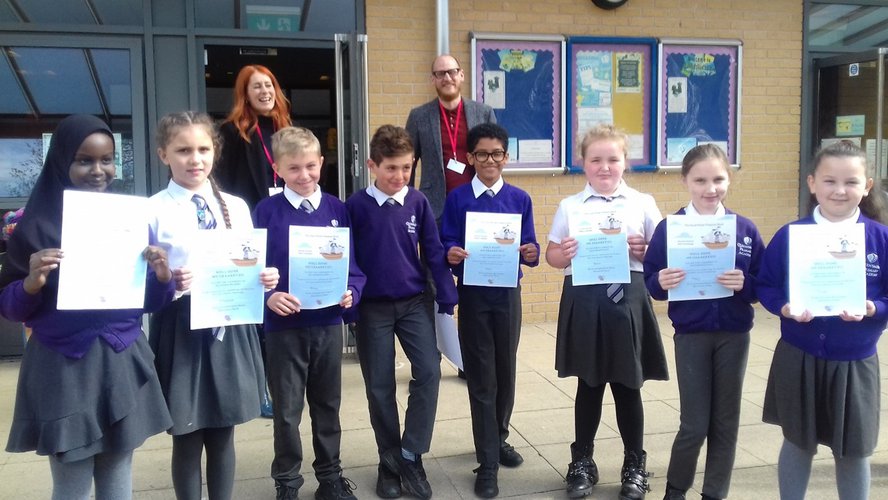 View larger
We were delighted to visit Queensmead Primary Academy last week with our wonderful volunteers Carla and Evan from Hinckley and Rugby Building Society to present the winning Number Partners children with their certificates and new maths games.
All the children did amazingly well with the Maths Challenges and the overall winner is pictured here with the games kindly donated by Hinckley and Rugby Building Society.
The children really enjoyed the Pirate Challenge and the introduction with the video and "real pirates" really motivated them and made it seem real. They loved this exciting way of doing Maths and how the different steps linked to get to the end.

Year 4 teachers, Queensmead Primary Academy
Year 4 pupils at QPA thoroughly enjoyed taking part in the Number Partners Great Pirate Treasure Hunt challenges and, after being announced the lucky winners of the competition, were lucky enough to meet the 'pirates' in real life last Thursday when they were presented with certificates and prizes. QPA's proud winners cannot wait to try out the new maths games!

Mary Richards, Assistant Principal, Queensmead Primary Academy
Huge thanks to HRBS for sponsoring the maths games prizes for our Number Partners Maths Challenge, The Great Pirate Treasure Hunt. Carla and Evan's starring roles as pirates introducing each challenge in the videos were amazing and really brought the challenges to life.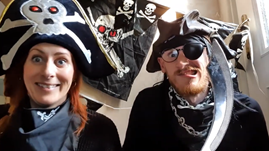 View larger