Leicestershire Cares is looking for an experienced, enthusiastic and passionate Project Development Officer to deliver and develop our new Community Development project, funded by the National Lottery Community Fund. The aim of the project is to develop and deliver activities and partnerships across Leicester, Leicestershire and Rutland between business, community and public sector that enable young people to:
"Develop key soft and hard skills, confidence, peer and community networks, and connections that will enable them to live happy, fulfilling and rewarding lives."
If you enjoy working with young people, are creative, entrepreneurial, ambitious, resilient, committed to making a change and want to lead and develop community-centred projects, we would like to hear from you.
Your enthusiasm will be matched by your organisational and planning abilities and your ability to work in partnership with a wide range of organisations and business partners.
The project will give you opportunities to network locally and feed into policy and practice debates.
Given the nature of this post an enhanced DBS check will be carried out.
A detailed job description can be found below. To apply, please email your CV and covering letter to recruitment@leicestershirecares.co.uk.
Job Description: Youth and Community Development Officer
Salary: £23-25K per annum
Job type: Full-time (35 hours per week) fixed term contract until the end of March 2025.
Closing date: Midday on Friday 28th January
Interview date: Friday 4th February face-to-face at our offices in Leicester, subject to Covid restrictions
For an informal discussion about this role, please contact Neetu Squire, Head of Community Development at Neetu@leicestershirecares.co.uk
About us
Leicestershire Cares is a creative, vibrant and supportive organisation with a friendly working environment. We offer lots of opportunities for development and progression, and have a staff social committee that organises regular team socials and wellbeing initiatives.
Other employee benefits include:
Employer pension scheme (Leicestershire Cares matches employee contributions by 5%)
Free parking on site
Employee assistance programme
Life insurance scheme
Generous leave allowance
Flexible/agile working
Cycle to work allowance
Employer-supported volunteering opportunities
Leicestershire Cares is an Equal Opportunity employer and is committed to inclusivity. A core part of our work focusses on ensuring that we support the full and diverse range of local communities in Leicester, Leicestershire and Rutland, and our team brings together staff from different backgrounds, cultures, age, experience and identity.
We would particularly welcome applications for this role from those who identify under one of the protected characteristics under the Equality Act 2010. If you need any support to apply for this role, please contact recruitment@leicestershirecares.co.uk.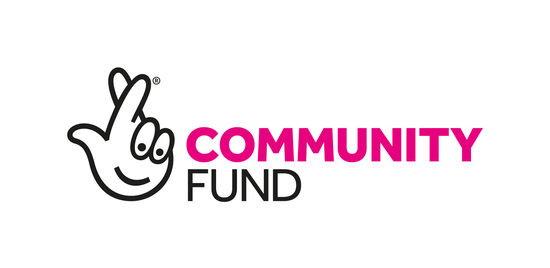 View larger